Mayor's Message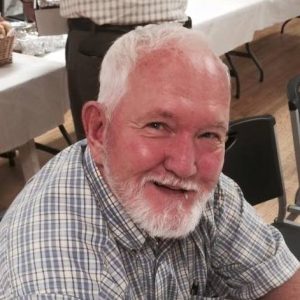 Welcome to our town website which was made possible by the Government Information Center of Delaware, and thank you for your interest in the Town of Kenton. As Mayor of our town, I would invite you to visit our web page to discover our historical beginnings and to be aware of upcoming events. Kenton is part of the Smyrna School District. Our schools are among the best in the state, not only in academics, but in extracurricular and athletic opportunities for all students as well. The Kenton Ruritan Club, which is our community service organization, selects (6) Smyrna High School honor roll students annually as scholarship recipients. The Kenton Ruritan Club has also made contribution to our police department in the way of funding for equipment.
Safety and security is a top priority. In addition to regular patrols by the Delaware State Police, we also enjoy the benefits of having our own town police officers. I would like to take the opportunity to recognize Chief Brian Hill of Clayton PD who played a major role in helping us get our Police Department started. Chief Wood of Smyrna Police Department and Chief Workman of Cheswold Police Department have also played key roles in making our police department a reality and continues to offer support. Delaware State Police Information Technology Director Michael McDonald, Director of DELJIS, Peggy Bell and her staff were instrumental in supplying computer equipment and administrative support in helping our police department to be officially recognized on the state and federal levels.
We are always looking for current residents and property owners to serve on Council or to be committee volunteers. Town meetings are generally the first Monday of each month at 7-PM unless otherwise noted on our website. Our town meetings are public and I would invite you to attend and become involved in our community.
I encourage you to take a close look at our town if you are relocating to our area. I am proud to say we continue to work together and enjoy the benefits of a small town. Please feel free to join us at any of our community events you will find posted on our website. I am proud to be your Mayor and I would encourage you to let me know if there is any way myself and Town Council could be of assistance to you.
Our town hall is not open for public office hours so please feel free to contact me directly via e-mail at:
Email: mayorofkenton@comcast.net.
Sincerely,
Mayor Howard Coleman